ACC women's basketball notes: Elissa Cunane, transfers, WNBA mock drafts, stats
Revisiting some leftover Cunane quotes, a look at where ACC players are going in WNBA mock drafts, peeking at the transfer portal and a round-up of notes.
Welcome back to All in the Game, y'all. Yesterday I published a deep dive into what's next for Virginia Tech's women's basketball team, and today I'm spanning the ACC with a big women's basketball notebook.
To check out all of my women's basketball coverage from 2019-20, click here.
---
Like I said in my intro post to this newsletter, I don't know what is, what it's going to be or what it's going to turn into. But for the second time this week, I felt like writing about women's basketball.
To start things off, I'm reaching in my notebook of unused quotes and pulling some out from a short piece I did for SLAM on N.C. State's Elissa Cunane, who became an All-ACC First Team selection this year and a third-team All-American for the AP and USBWA.
Here's a few notes that didn't make the story: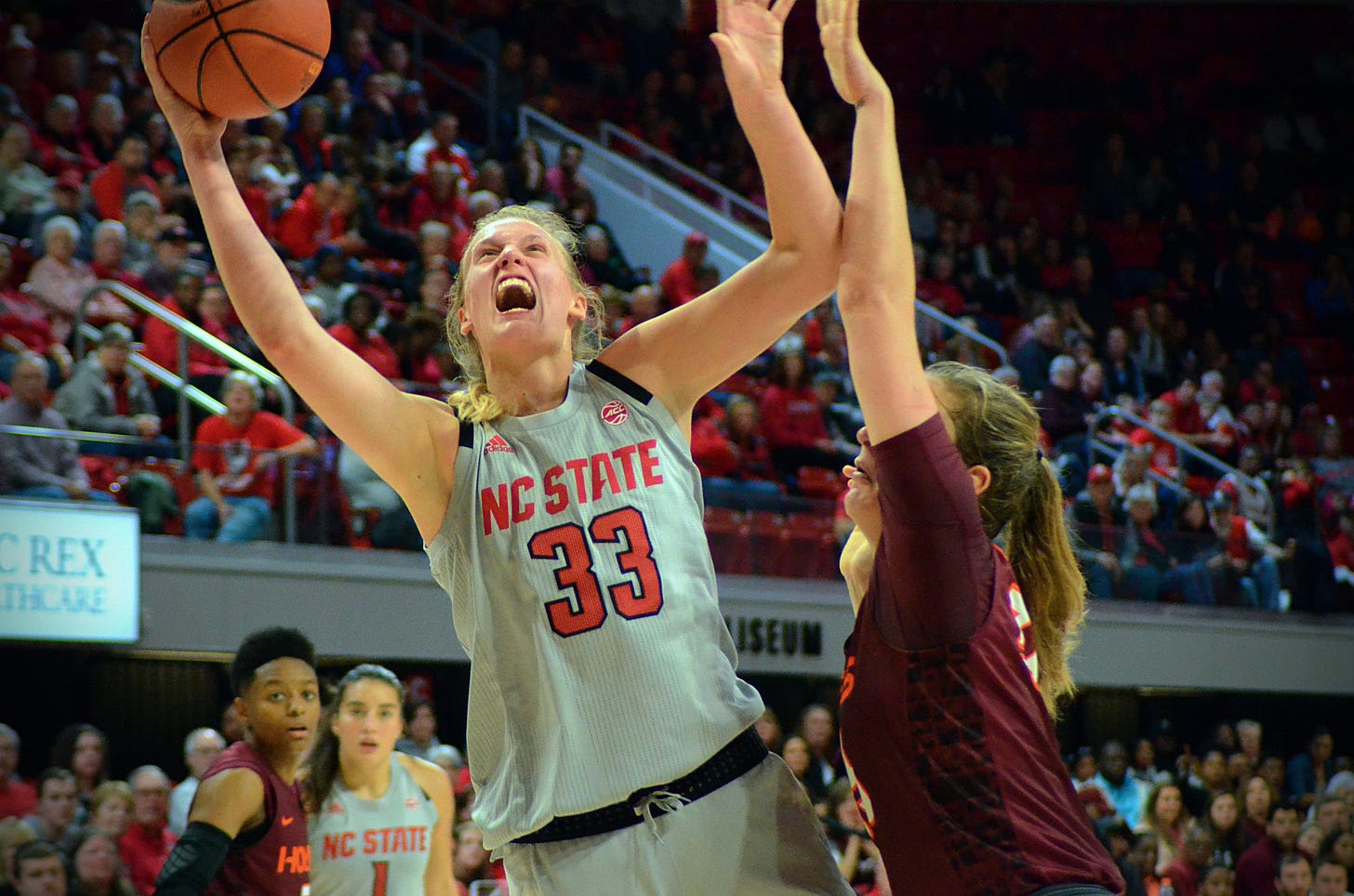 And now, the notebook…
Outgoing Transfers
Incoming Transfers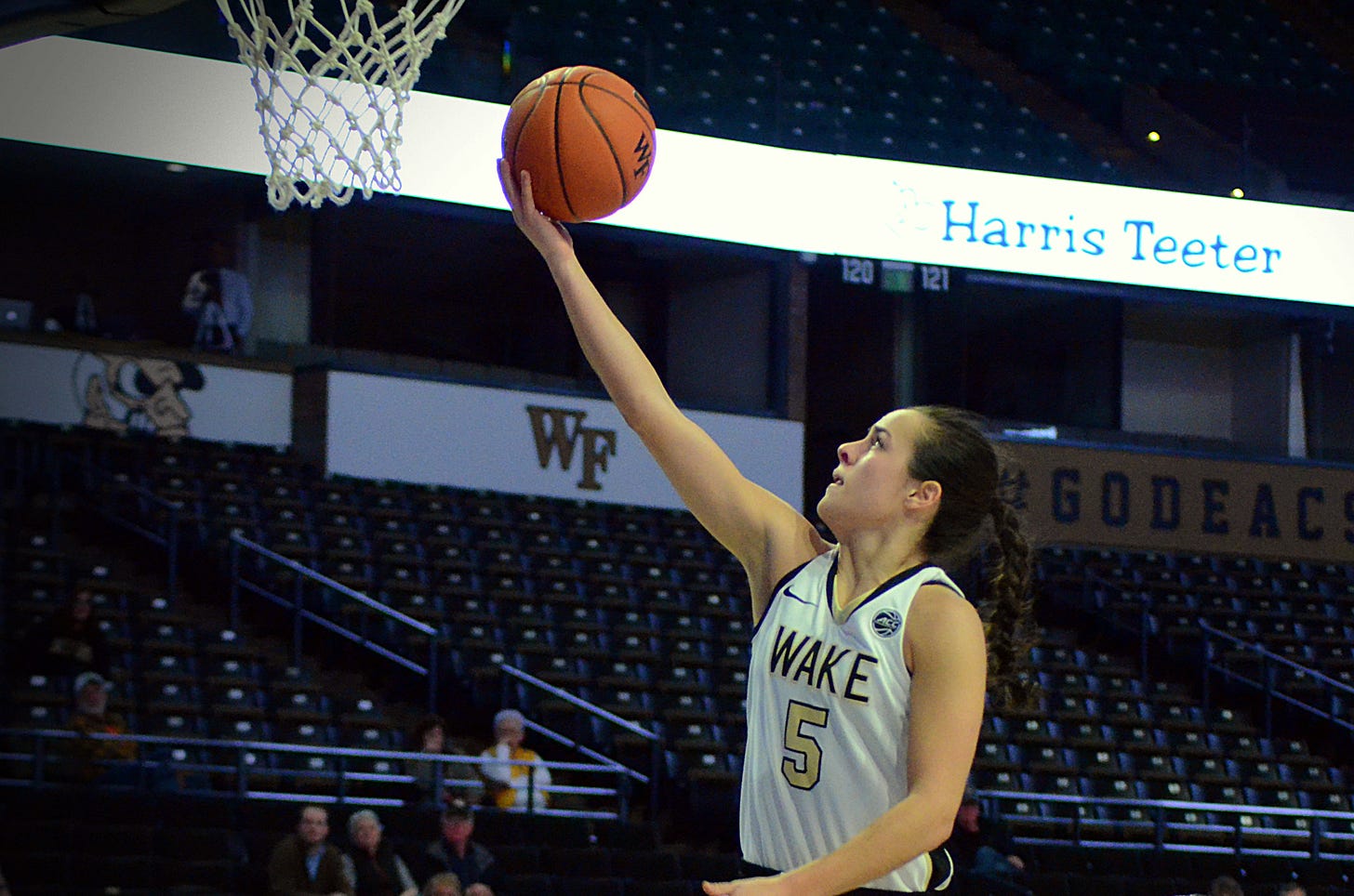 Random stats and notes
ACC players in WNBA Mock Drafts
(substack wouldn't let me paste in a table from Word, so here's a screenshot.)
(still, check out the full three-round mock's from High Post Hoops, ESPN, BBall-Index and Swish Appeal)

It's pretty interesting that there's a 14-spot difference in where some folks think Jazmine Jones could get drafted and a 12-spot difference in where Kiah Gillespie could go. It seems like the middle of this year's draft could be very unpredictable.
SB Nation, CBS Sports and wInsidr each did mock drafts for only the first round. SB Nation and CBS Sports had Mompremier going at No. 8 to Chicago and wInsidr had her going No. 11 to the Seattle Storm. Newsday also did a one-round mock, which had Dallas taking Kiah Gillespie at No. 9 and Phoenix scooping up Mompremier with the 10th pick.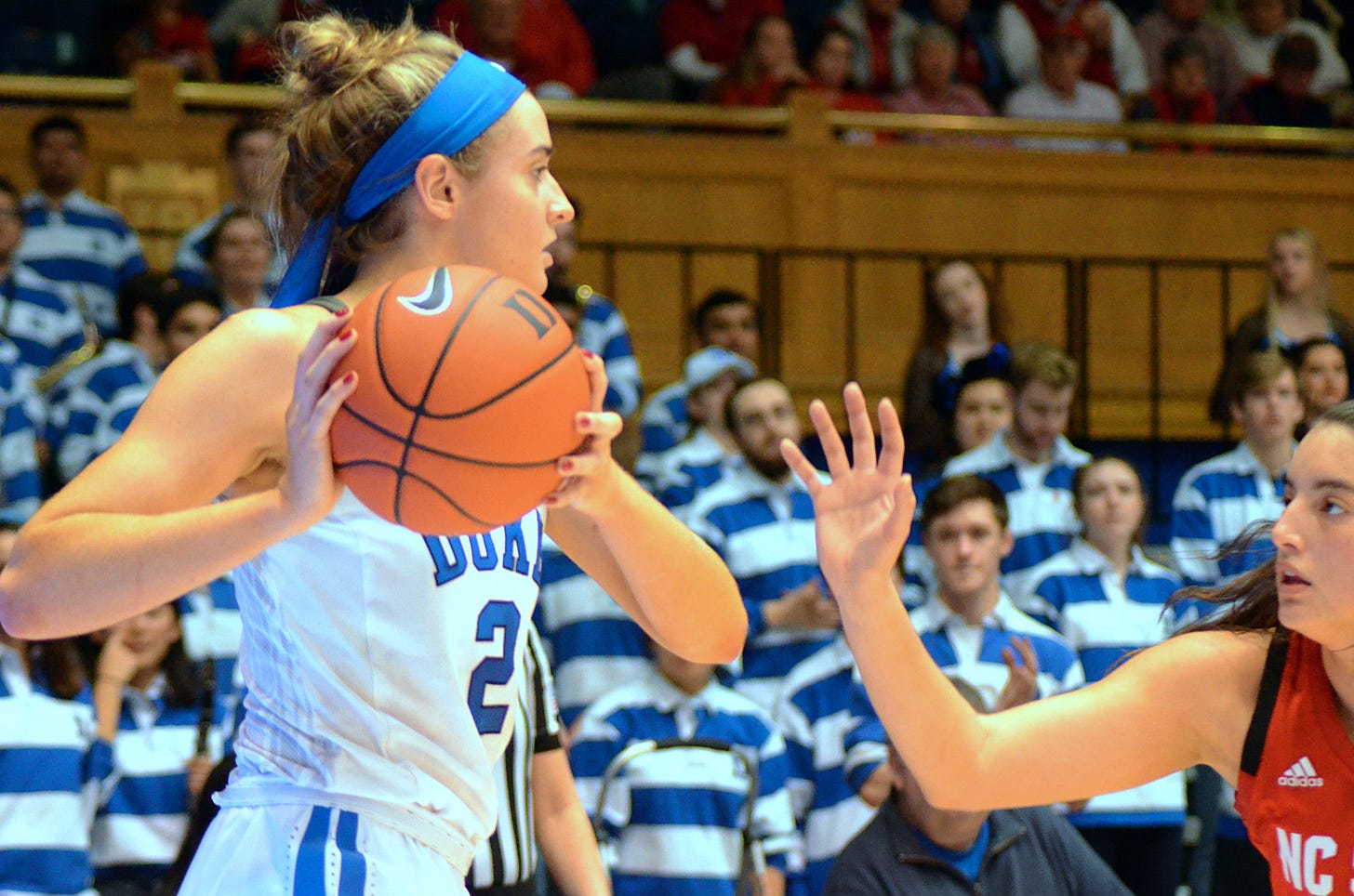 Elsewhere in women's basketball
---
---
(Subscribe below. When you hit the subscribe button, you'll notice there's options for free, monthly and yearly subscriptions. For now, all of these posts are going to be free and visible to everyone. But if you want to throw me $5 a month, I won't stop you.)
---
"Retiring? What are you, a hockey player? … There's no retiring from this."
---
Mitchell Northam is an award-winning journalist based in North Carolina. He grew up on the Eastern Shore of Maryland and is a graduate of Salisbury University. His work has been featured at the Atlanta Journal-Constitution, the Orlando Sentinel, SB Nation, NCAA.com, the Delmarva Daily Times, Sports Illustrated, Pittsburgh Sports Now, FanSided and elsewhere. He is a member of APSE, NWSLMA and USBWA. He's on Twitter 

@primetimeMitch

. More of his work can be found at 

MuckRack

.