ACC notes: Assistant coaching carousel, Duke decommitments
Alex Sharp turns pro. Muriel Page goes to Georgia Tech. Simon Harris leaves N.C. State. Kara Lawson deals with staff hires and inherited recruits.
Welcome back to All in the Game, y'all.
After traveling, taking care of wedding things and writing elsewhere, the newsletter is back.
Last week over at The Next, I went long on Duke hiring Kara Lawson, what it means and what we can expect from her. I also have a story there on Lawson hiring Tia Jackson to her staff.
I've also been writing more recently at Against All Enemies, SB Nation's blog for Service Academies. And at WUNC, I've been tracking Confederate monuments that have been removed in North Carolina since the death of George Floyd.
Anyways — onto this week's batch of ACC and women's basketball notes.
---
New assistant at Georgia Tech
Murriel Page will be joining Nell Fortner's staff at Georgia Tech as an assistant coach. All in the Game reported the news on July 14 after hearing from a source close to the situation. The Yellow Jackets confirmed the hire on Wednesday.
Page was most recently at Central Michigan, helping the Chippewas win 23 or more games in each of her four seasons on the bench. CMU made a run to the Sweet 16 in 2018.
She was previously an assistant at her alma mater, Florida, for seven seasons. The Gators made the NCAA tournament in three of those campaigns. As a player at Florida, Page was a two-time All-SEC selection and an All-American in 1998. She is second all-time in points and rebounds in Gainesville.
Page played 11 WNBA seasons for the Washington Mystics and LA Sparks. She fills the vacancy on Fortner's staff left open by Brandy Manning, who went to Old Dominion to become the top assistant on Delisha Milton-Jones' first-year staff.
The Yellow Jackets finished 20-11 (10-8 ACC) in Fortner's first year on the job in Atlanta. Georgia Tech made a run to the ACC Tournament quarterfinals and notched regular season victories over No. 17 Florida State, No. 4 N.C. State, Wisconsin and Georgia.
Duke decommitments
Four class of 2021 players who had previously verbally committed to Duke while Joanne P. McCallie was the head coach decommitted from the school and reopened their recruitment in the past week. They are Olivia Pollerd, Brooklyn Rewers, Lauren Walker and Marisa Davis-Jones.
And apparently, former Oregon forward Lucy Cochrane was also committed to Duke as a transfer, though she and the Blue Devils did not publicize it. She decommitted as well.
Davis-Jones was the lone ESPN Top 100 recruit that McCallie had landed in the 2021 class. She told All in the Game that she spoke with new Duke head coach Kara Lawson before making her decision.
"She is actually the reason why I made the decision," Davis-Jones said. "She chose to go a different route and so did I."
A 6-foot-1 wing from Surprise, Arizona, Davis-Jones said she had offers from more than 30 schools before committing to Duke, including Oregon State, Louisville, Oregon, N.C. State, Wake Forest, Clemson, UCLA and Arizona. Davis-Jones' mother told AZCentral.com that she is still open to playing in the ACC.
This is no doubt a tough look for Duke as it starts a new era. However, it's also understandable that Lawson wanted to fill her first recruiting class with her own players, not inherited ones from McCallie.
Duke currently has six open scholarship spots for the 2021-22 season.
---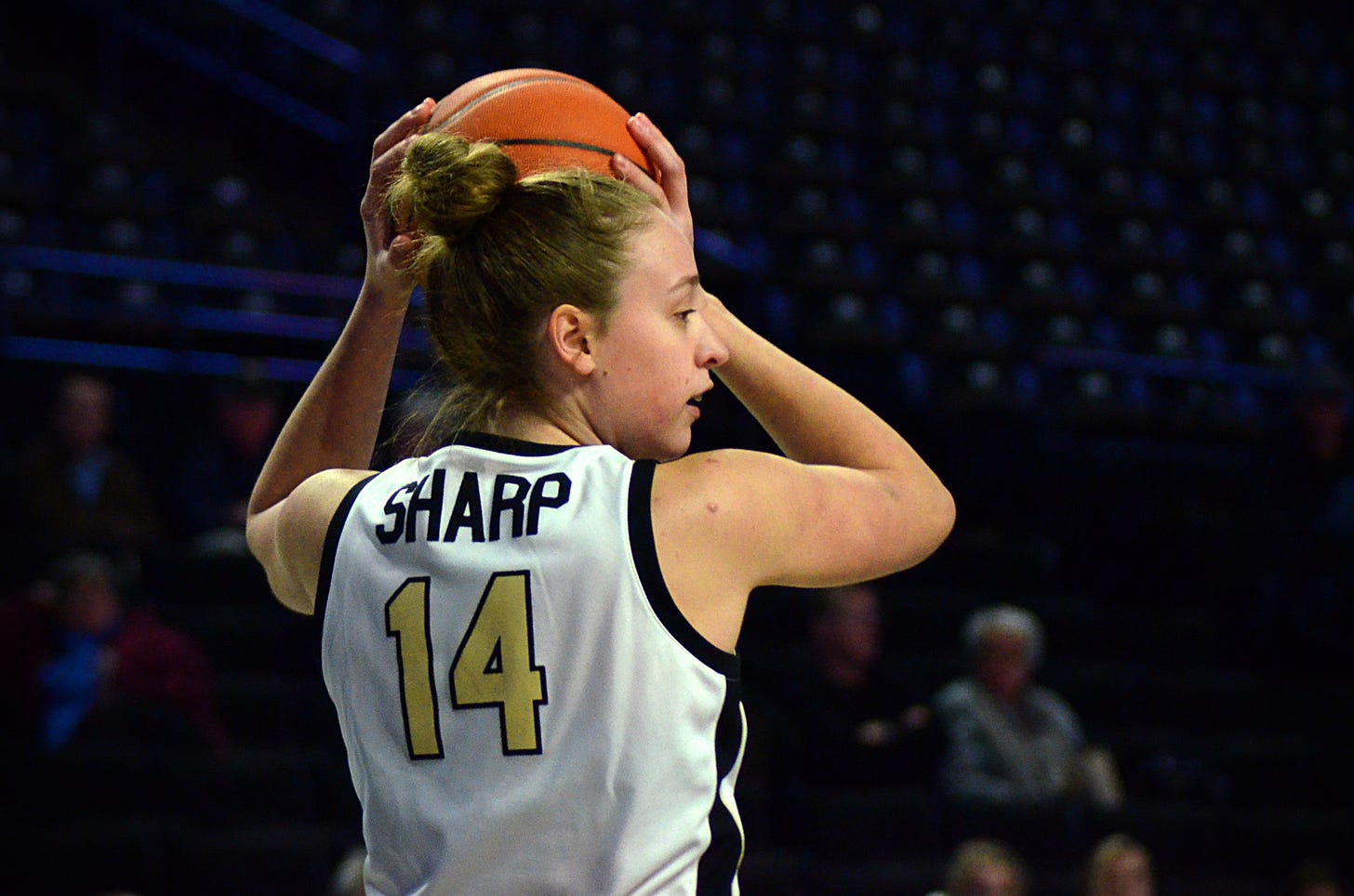 Around the ACC
Spanning the South
Elsewhere in women's basketball
Also read
Stay safe. Y'all be good.
---
You can support All in the Game by subscribing. When you hit the subscribe button, you'll notice there's options for free, monthly and yearly subscriptions. For now, all of these posts are going to be free and visible to everyone. But if you want to throw me $5 a month, or $41 a year, I won't stop you.
---
"Game the same. Just got more fierce."
---
Mitchell Northam is an award-winning journalist based in North Carolina. He grew up on the Eastern Shore of Maryland and is a graduate of Salisbury University. He is a digital producer at WUNC, and his work has also been featured at the Atlanta Journal-Constitution, the Orlando Sentinel, SB Nation, NCAA.com, the Delmarva Daily Times, Sports Illustrated, Pittsburgh Sports Now and elsewhere. He is a member of APSE, NWSLMA and USBWA. He's on Twitter 

@primetimeMitch

. More of his work can be found at 

MuckRack

.